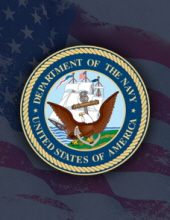 Obituary for David Thomas Thatcher
David Thomas Thatcher, 80, of Valdosta, passed away Monday, February 12, 2018, at his home surrounded by family. He was born on September 28, 1937 in Auburn, NY to the late Herbert and Mary Pavey Thatcher. He proudly served in the U.S. Navy aboard U.S.S. Donner (LSD-20). Mr. David loved cars, boats, and his family. He was the family entertainer. He was retired from Chrysler/New Process Gear Cap as a lab operator.
Mr. David is survived by his daughter and son-in-law, Lorena and Michael Fletcher, of Port Byron, NY; his daughter and son-in-law, Denise and Rodney Dickey, of Savannah, GA; his son, David S. Thatcher, of Valdosta; his grandchildren, Clarissa Shea, Brian Bennett, Amanda Bennett, Jonathan Fletcher; his great-grandchildren, Raina Shea, and Cassie Shea; his beloved friend, Nancy Murray; and cherished family members, John and Carol Fordyce, and nieces, Robin Fordyce, Kathy (Aaron) Glave, and Cheryl (Dan) Harris, and many other nieces and nephews.
No services will be held at this time. A celebration of Mr. David's life will be held in June, please email davidpopsthatcher@gmail.com for more information about services. Condolences to the family may be conveyed online at www.mclanecares.com. In lieu of flowers please make a donation to the American Legion of your choice. Carson McLane.