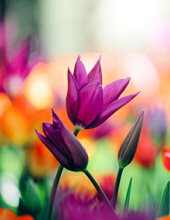 Obituary for Debra Lynn Varnes
Debra Lynn Varnes, 63, of Valdosta passed away on Saturday, July 21, 2018. She was born on February 19, 1955 to the late Alton Ray Sheppard and Doris O'Neal Clifton Sheppard. Debra loved to fish, enjoyed sports, and spending time outside. She loved her children and grandchildren.
Debra is survived by her husband, Claude Jerome Varnes of Lake Park; her son, Leonard Bruce Cater Jr. of Valdosta; her daughter, Casey Varnes of Lake Park; her grandchildren, Ally Cater, Ashley Keene, Austin Keene, and Jessie Varnes; her sisters, Pamela Sue Gable of Valdosta, and Linda Ray Paul of Valdosta.
Services for Mrs. Varnes are not complete at this time and will be announced at a later date. Condolences may be conveyed online at www.mclanecares.com. Carson McLane Funeral Home.