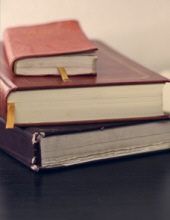 Obituary for Beverly Speck Peters
Beverly Speck Peters, 81, of Valdosta, died Sunday, May 6, 2018. She was born April 13, 1937, to the late Boyce F. Speck and the late Marzee Wiseman Speck in Sherman, Mississippi. She met Melvin D. Peters of Naylor, Georgia and Tallahassee, Florida, in Nashville, Tennessee and they married December 21, 1969. Beverly and Melvin were happily married until his death in 2008.
Beverly graduated from East High School of Memphis. She studied two years at University of Memphis and two years at Mississippi University for Women, graduating with B.S. in Library Science. Later she completed her M.S. in Library Science at Louisiana State University. Her electives included Renaissance Art and Elementary School Music. She was a member of Alpha Xi Delta sorority and Beta Phi Mu, honorary library science fraternity. Her professional memberships were in Tennessee Library Association, Tennessee Association of University Professors, Louisiana Library Association, Georgia Public Library Association, and the American Library Association. Beverly was a member of various genealogy societies and descended from several Revolutionary soldiers, three Confederate soldiers and Thomas Wynne a Speaker of the Virginia House of Burgesses, who came to the colonies from Canterbury, Kent, England.
Beverly enjoyed reading, especially biographies of historical figures and her Holy Bible and Bible commentaries. In high school she worked in the school library and was a camp counselor at Kiwani Girl Scout Camp of Hardy, Arkansas in the summer of 1956 and 57. For many years she sang in church choirs and occasionally took roles in comedies in Little Theater. Originally an active Baptist church member, she became a Presbyterian in the early 1960's and was last a member of First Presbyterian and Trinity Presbyterian both in Valdosta.
Her career began in 1959, with the Memphis and Shelby County Public Library in the Reference Department and later as head of Bartlett branch library. In 1968, Beverly joined the library faculty in the Reference Department if the University of Memphis. In 1981, she began work as librarian at Glenbrook Private School in Minden, Louisiana and in 1984, she took a position as Head of Reference with the Calcasieu Public Library in Lake Charles, Louisiana. From 1986 to 1997, she was Head of Reference for the South Georgia Regional Library. From 1997 until her retirement in 2001, Beverly was in the same system, as Head of the local Georgia Library for the Visually Impaired, Physically Handicapped and Dyslexic for 12 counties. She, with her husband traveled to three European Countries and seventeen of our united states.
Survivors include her brother, Tom Speck and niece Rachel Speck of Black Mountain, North Carolina; cousins and caregivers, Judy Kirkland and Julie Fielding both of Valdosta. Her caregivers wish to thank the staff of Hospice House for the wonderful care given to Beverly during her stay.
A memorial graveside service and interment will be held on Saturday, May 12, 2018, at 2:00 p.m.at Cat Creek Cemetery. Reverend Dr. Richard Hart will officiate. In lieu of flowers donations may be made to Langdale Hospice House. Condolences may be conveyed online at www.mclanecares.com. Carson McLane Funeral Home.
Previous Events
Graveside
Cat Creek Cemetery
Cat Creek Road
Valdosta, GA 31605
Cemetery Details
Location
Cat Creek Cemetery
4916 Cat Creek Rd
Valdosta, GA 31602