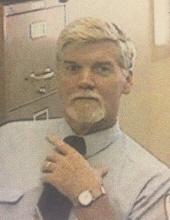 Obituary for Tommy (Darron) Portivent
Tommy (Darron) Portivent, 68, of Hahira died Saturday, May 5, 2018 at his residence. He was born on October 20, 1949 in Fitzgerald, GA to the late Thomas Gordon and Bernice Daniels Portivent. Darron was a retired building inspector for the city of Macon. He was a member of Northside Baptist Church in Fitzgerald. Darron enjoyed raising and racing pigeons. He was an avid bass fisherman.
Darron is survived by his wife, Mary Rutherford Portivent of Hahira, son, Shane Mangham (Wendy) of Eastman, daughters, Janna Sellars (B. J.) of Hahira, Dena Morales (Joshua) of Macon, son, Lance Portivent of Warner Robins, grandchildren, Taylor Middlebrooks (Brittany), Cody Mangham (Rebecca), Mason Mangham, Kayla Monroe, Haleigh Monroe (Jordan Smith), Jordan Sellars, Landon Stubbs and Lanna Stubbs, Liam Morales, great grandchildren, Mitch Mangham, Harper Middlebrooks and Holden Smith, brothers, Tony Portivent (Karen) of Hawkinsville and Reggie Portivent (Jackie) of Mystic.
A memorial service will be held Monday, May 7, 2018 at two p. m. at the Martin McLane Funeral Home in Hahira with Gregory Estes, Chaplain Ret and Dr. Christine Rice Slocumb officiating. Condolences to the family may be expressed online at www.mclanecares.com.
Martin McLane Funeral Home, 401 South Church Street, Hahira, GA.
Previous Events
Service
Martin/Mclane Funeral Home
401 S. Church Street
Hahira, GA 31632