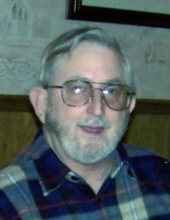 Obituary for William Benjamin "Benny" Kent, Jr.
William Benjamin "Benny" Kent, Jr., 69, of Lake Park, died on Saturday, April 21, 2018 at South Georgia Medical Center.
Born in Valdosta, on September 20, 1948, Benny was the son of the late William Benjamin and Annette Angela Kent. He was a graduate of Valdosta High School and Valdosta State College where he was a charter member of Alpha Phi Omega Fraternity Sigma Iota Chapter. Benny served 20 years in the United States Air Force before his retirement with the rank of Major. Serving as Chief of Disaster Preparedness and Chemical Warfare Defense, Major Kent was stationed at Moody Air Force Base for two years and the Canadian Forces Base at North Bay, Ontario for four years. Other assignments included, 21st Air Division Hancock Field in Syracuse, New York for 3 years, Incircik Air Force Base Turkey for one year, 9th AF US CENTAF Shaw AFB in Sumter, South Carolina for 4 years, Alaska Air Command, Anchorage, Alaska for 3 years and Headquarters T.A.C. Langley Air Force Base for 3 years.
Benny was a member of the Fellowship of Christian Believers Church, and formerly a member of the United Methodist denomination where he had served in every capacity possible, with the exception of pastor. He was a Gideon, a member of The American Legion, the National Rifle Association, AARP, Military Officers Association of America, a lifetime member of the North American Hunting Club and he held a lifetime membership with the Good Sam's Club.
A member of the Emmaus Community, Benny, had participated on numerous walks. For over 25 years, he coached youth baseball and for several of those years he served on the area board. He enjoyed camping and spent weeks at a time traveling the USA and Canada with his wife. He had a love for trains, with two complete HO sets up and running along with a "G" set. A loving husband, father, brother, grandfather, uncle and friend, Benny especially adored his grandchildren and time spent playing with them.
Survivors are his daughter and son in law, Wendy K. and Joey Newbern of Loganville, son and daughter in law, LeRoy A. Kent and Trina Masunas-Kent of Homerville, a son, Richard A. Kent of Gainesville, Florida; step daughter and son in law, Patricia A. and Pascal Lanselle of Saintines, France; sister, Theresa Davidson, sister and brother in law, Beverly and Jimmy Amiot; twelve grandchildren, numerous nephews, nieces and cousins. He was preceded in death by his wife, Gloria J. Kent.
A memorial service will be held on Saturday, May 12, 2018, at 2:00 p.m. in the chapel of the Carson McLane Funeral Home. The family will receive friends at the funeral home prior to the service on Saturday from 1 – 2 p.m. In lieu of flowers, donations may be made to the Gideons, Valdosta Lowndes County Parks and Recreation, or to a local chapter of the Boy Scouts of America.
Condolences may be conveyed online at www.mclanecares.com.
Previous Events
Visitation
Carson McLane Funeral Home
2215 N. Patterson St
Valdosta, GA 31602
FAMILY WILL RECEIVE FRIENDS BEFORE THE SERVICE
Service
Carson McLane Funeral Home
2215 N. Patterson St
Valdosta, GA 31602