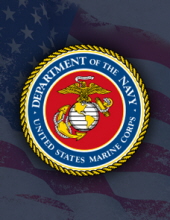 Obituary for Raymond Michael Lewis, Sr.
Raymond Michael Lewis, Sr., 69, of Hahira, died on Friday, January 5, 2018 at his residence following a short illness. He was born on March 22, 1948 in Hahira to the late Reliford and Virginia Tyler Lewis and has been a lifelong resident of this area. He was a veteran of the United States Marine Corps and served during Vietnam. He worked as a collector for a collection agency and was of the Baptist faith.
Survivors include his son, Raymond M. Lewis, Jr. of Hahira; a daughter and son-in-law, Christine and John Gombar of South Carolina; his grandchildren, Austin Gombar, Ashley Gombar, John Gombar III, Shyanne Lewis, Seanna Lewis, Hunter Lewis, Skyler Lewis and Storm Lewis; his brother and sister-in-law, Ralph and Beverly Clendenin of Hahira; aunt and uncle, Sylvia and James Parker of Hahira; niece, Kim Titone and Kelly Henson; Alan Clendenin and John Pecchio; great-nieces and nephews Brianna Clendenin, Tyler Clendenin, Brynn Titone and Trey Titone; his cousins, Missy and Troy Davis and their children Jared and Morgan, Ray and Penny Parker and their children Ethan and Erin, Joey and Sherry Parker and their children Hunter, Tyler, and Trevor, and Dana Jo Davis. He was preceded in death by his sister, Jerrilyn Rollins; three aunts, Verna Glass, Fron Johnson, and Inez Chancy, and an uncle, Dan Tyler.
A graveside service for Raymond Michael Lewis, Sr. will be held on Saturday, January 13, 2018 at 1 p.m. at Friendship Cemetery with Mr. Ray Parker officiating. Condolences to the family may be conveyed online at www.mclanecares.com. Martin/McLane.
Previous Events
Graveside
Friendship Cemetery
6571 Union Road
Hahira, GA
Cemetery Details
Location
Friendship Cemetery
6571 Union Road
Hahira, GA