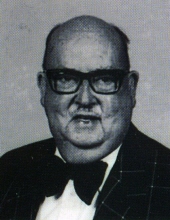 Obituary for Alexander (Alex) Bratton McFadden
Alexander (Alex) Bratton McFadden, 88, Valdosta, died November 24, 2017. A native of Rock Hill, South Carolina, he was born April 20, 1929, the son of Andrew Black McFadden and Ruth Williams McFadden Mitchell. He was the great, great grandson of Alexander Templeton Black, founder of Rock Hill, and the great grandson of Mary Ann Black and Isaac Craig McFadden. He received his education in the Rock Hill public schools and graduated from Rock Hill High School in 1946. He attended Duke University from 1946 – 1950, receiving a B.A. in English in 1950. He was active in many organizations at Duke, particularly the Duke Players and Hoof 'n' Horn all four years. He then served in the U.S. Army form 1951 – 1953 during the Korean Conflict in the 8th Evacuation Hospital as an Information Education Specialist. Following military service, he was employed by the Armed Forces Medical Library in Washington, D.C. He attended the University of North Carolina, Chapel Hill, during the summers, receiving a M.A. in English and Dramatic Art in 1957. He was also a Carolina Player. He later attended the University of Alabama of Tuscaloosa, where he pursued his doctoral, completing all the work except dissertation. He married Loretta Bonnell of Brevard, North Carolina on August 29, 1959. They had no children and were divorced in 1961.
A member of First Presbyterian Church (U.S.A) of Valdosta, from 1965 to date, Alex was active in the Presbyterian Church all his life, serving on various committees, teaching Sunday School, singing in the choir (40 years in the Valdosta church). He was an Elder and Clerk of the Session in the Valdosta church.
Alex decided in elementary school that he wanted to be a college professor. He took his first teaching position as an instructor in English at Fork Union Military Academy from 1953 – 1956, Fork Union, Virginia. He became an instructor in English and Assistant Dean of Men at Brevard College from 1956 – 1959, Brevard, North Carolina. He was an instructor in English at Lamar State College from 1959 – 1960, Beaumont, Texas. From 1960 – 1961, he was a temporary instructor of English at the University of Alabama, Tuscaloosa. From 1961 – 1965, he was an instructor of English at the University of South Carolina at Lancaster, South Carolina.
In August 1965, Alex moved to Valdosta, where he became an Assistant Professor of English at Valdosta State University and served in that position until his retirement in June 1990. During his tenure at VSU he served as Assistant Dean of Faculty, a position he held for eight years, Acting Dean of the Division of Nursing presenting the first six B.S. in Nursing students their degrees and served two years as Acting Director of the Division of Fine Arts. He was Acting Head of the English Department and Director of the Evening Program. He belonged to numerous professional organizations. Among them were South Atlantic Modern Language Association. He served on many committees in CEA. He was the first National Coordinator of Affiliates from 1986 – 1992. He received the 1991 Distinguished Service Award from CEA. He was a charter member of the Georgia-South Carolina CEA, serving in many offices, including President. He was a member of the Shakespeare Association of America and Omicron Delta Kappa. He brought ODK to VSU in 1971 and served as Faculty Secretary from 1971 – 1990. Alex remained active in the VSU community until ill health confined him to home.
Dr. McFadden was always active in community affairs and organizations. He was an organizing and charter member of the Friends of the Library. He was a member of the Citizens' Advisory Council for Mental Health, the South Health District, serving as Chairman from 1970 – 1985. He was a member of the Board of Directors of the Valdosta-Lowndes County Mental Health Association from 1965 – 1972, serving as President in 1972. He was a member of the Board of Directors of the Mental Health Association of Georgia from 1972 – 1979. He served for nine years as Parliamentarian for the Valdosta Garden Center Board of Directors. He was a member of the Valdosta-Lowndes County Chamber of Commerce. He was an active Life member of Valdosta Elks Lodge #728, serving in many offices, including Exalted Ruler from 1979 – 1980. He was District-Deputy for Georgia for the Grand Exalted Ruler from 1980 – 1981. He was Chairman of the Youth Activities Committee for the Georgia Elks Association for 25 years from 1971 – 1995, being selected many times as Outstanding Youth Activities Chairman for the Grand Lodge. He was selected as the first Elk of the Year of the Valdosta Lodge (1970 – 1971). He was a member of Valdosta Rotary Club, member and President of the Civic Round Table, member of Botie Chitty Singing Americans, as well as numerous other organization including a founder and President of the Valdosta St. Andrew's Society, an organizing and charter member of Valdosta Sons of the American Revolution (SAR) and a member of the Sons of Confederate Veterans (SCV). His interests included reading, concerts, theatre, travel, both home and abroad.
He is survived by his niece, Jane W. Rawls; nephews, Alfred M. Windell, Jr., James Alexander Windell, Charles M. Windell, Richard L. Windell; and several great nieces and great nephews, all of Rock Hill, South Carolina, and many friends.
A Memorial Service celebrating the life of Dr. Alex McFadden will be held at First Presbyterian Church, Sunday, December 3, 2017 at 2:00 p.m. Dr. Glenda Hollingshead will officiate. A committal will take place in South Carolina at a later date. In lieu of flowers, donations may be made to Break Bread Together (a Ministry of FPC and Valdosta's Meal on Wheels Program) at P. O. Box 1094, Valdosta GA 31603. Condolences may be conveyed online at www.mclanecares.com. Carson McLane Funeral Home.
Previous Events
Service
First Presbyterian Church
313 N. Patterson St.
Valdosta, GA 31601