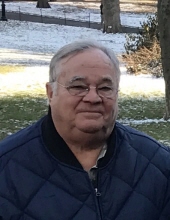 Obituary for Raymond Louis Tanguay
Raymond Louis Tanguay, 71, of Adel, passed away Thursday, November 9, 2017. He was born in Detroit, Michigan on January 3, 1946 to the late Howard and Helen Irene Tanguay. Raymond loved to travel. He will be remembered as a very supportive man and a wonderful husband, father, and grandfather. He always put his family first. Raymond enjoyed trips to the beach and fishing. He liked grilling and having fellowship with his family. He also enjoyed watching football. He was a very easy go lucky person.
Survivors include his wife of 44 years Joyce Tanguay; two daughters, Tami (Ronnie) Spertzel of Fort Walton Beach, FL, Cheri (Lenny) Davis of Adel; five grandchildren, Ellie Grace Daniels of Naylor, Jackson Daniels and Bud Daniels, both of Fort Walton, Parker Davis and Hunter Davis, both of Adel; and sister, Elizabeth (Roland) Bazin of New Smyrna Beach, FL. He is also survived by special niece, Stephanie Wolf. He was preceded in death by his parents and one brother, Tom Tanguay.
Services will be announced at a later date by Carson McLane Funeral Home. Condolences to the family may be conveyed online at www.mclanecares.com Carson McLane.