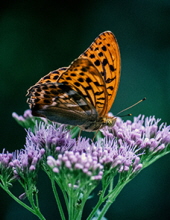 Obituary for Mary Roskilly
Mary Roskilly, 87, of Valdosta passed away on Monday, October 1, 2018 at the Langdale Hospice House. She was born on August 12, 1931 in Milladore, Wisconsin to the late John and Etta Mae Spencer Williams. Mrs. Roskilly was a member at St. John the Evangelist Catholic Church.
Mary Roskilly is survived by her sons and daughters-in-law, John and Linda Roskilly of Valdosta, and Glenn and Tami Roskilly of Ocononowoc, Wisconsin; her grandchildren Christopher Roskilly, Christine and Colby Mayne, Rachel and Daniel Day, and Grace Rodriguez; her great-grandchildren, Meir Day and Aksel Day; and her sisters, Faith Popalowski, Ruth Ertl, and Leah Williams. She is preceded in death by her husband, Donald Harry Roskilly and her daughter, Terry Sable.
Mrs. Roskilly will be cremated, and no formal services will be held. In lieu of flowers donations may be made to Langdale Hospice House, 2263 Pineview Dr., Valdosta, GA, 31602. Condolences may be conveyed to the family online at www.mclanecares.com. Carson McLane.
Events
Event Information
The family has requested cremation with no services at this time.