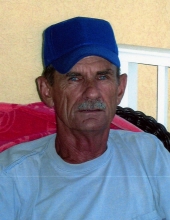 Obituary for Lyn Rice
Lyn Rice, 74, of Valdosta died Saturday September 22, 2018 at Langdale Hospice House. He was born on August 1, 1944 in Kankakee, IL to the late Harold Lavern Rice and Darlene Louise Randles Rice. Mr. Rice retired from the United States Air Force after twenty two years of service as a MSgt and then retired from the Department of Corrections after thirteen and half years as a Sgt. He was a member of Bemiss United Methodist Church, enjoyed carpentry, was an avid bowler, took pride in landscaping and was a true FSU fan.
He is survived by his wife of fifty two years, Paulette Ann Saclayan Rice, son and daughter in law Dennis Michael Rice and Cheryl Rice, daughter and son in law D'neese Suzanne (KC) Bellflower and Dane Trantham, brother in law, Ben Tanicala, grandchildren, Jacob Michael Rice, Keaton Rice, Andrew Dillan Bellflower and Peyton Nicole Bellflower, sisters, Darla Rice Panoyan and Ronalie Rice, brother, Randal Rice, nephews, Chris Tanicala and Charles Panoyan, nieces, Charla D'Amato, Jaime T. Panoyan, Kim Kuffel, Kelly Paulson and Kristine Marsh.
Memorial services will be held Saturday, September 29, 2018 at eleven a. m. at Bemiss United Methodist Church with Reverend Bob Ellis officiating. In lieu of flowers donations may be made to Hospice of South GA, P. O. Box 1727, Valdosta, GA 31603. Condolences to the family may be expressed online at www.mclanecares.com
Carson McLane Funeral Home and Crematory.
Previous Events
Service
Bemiss United Methodist Church
4879 Bemiss Road
Valdosta, GA 31605